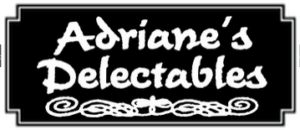 ADRIANE'S DELECTABLES
Adriane's Delectables, Inc, is a full service, third generation catering company, established in 2002. We have the knowledge and ability to cater any of your favorite traditional and international dishes by creating unique, "from scratch" menus. Adriane's Delectables takes pride in preparing homemade cuisine, providing outstanding service, and specializing in wedding and corporate events. Located in Acworth, Georgia, Adriane's Delectables is a licensed and insured caterer, and a current member of the Atlanta and Cobb County Chambers of Commerce, Leadership Cobb 2013-2014, and the Marietta Kiwanis.
Website
Catering Manager/Owner
Adriane Larson
404-966-360
adrianelarson@aol.com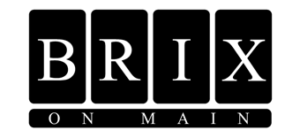 BRIX ON MAIN
Brix on Main is a locally owned, American-style Tapas restaurant and bar. We use organic, non-GMO, and locally sourced ingredients. In addition, we have gluten- and dairy-free, vegan and vegetarian options. Choose from some of our in-house favorites like Steak Skewers, Szechuan Tuna, or our gluten-free Mac N Cheese, or create your own custom menu from our catering packages. We can provide both buffet-style and formal dinners with your desired level of service from simple catering to a fully planned event.
In addition to our catering options, we also offer beer, wine, and full-bar packages. These packages are also available to clients who may choose to go with an alternate food vendor on the approved caterer list.
Website
Catering Manager
Mary Baker
770-693-0077
brixonmain@gmail.com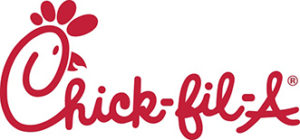 CHICK-FIL-A
If you want to be the host with the most, we have two words for you: Nugget Tray. If you provide a platter of delicious Chick-fil-A Nuggets, you will be loved. It's as simple as that.
Many of you are well versed in the power of a Nugget Tray, but did you also know that Chick-fil-A has a full catering menu that's perfect for all types of events? From Grilled Chicken Cool Wraps to Chicken Biscuits to boxed lunches, we have options for any party — large or small — and many Chick-fil-A locations will deliver right to your event.
Catering Manager
Brenda Rich
770-966-8918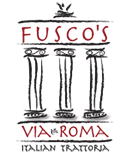 FUSCO'S VIA ROMA
We would love to cater any event you are planning. Fusco's menu and recipes are a collection of tastes and experiences as varied as our Aunt Angie's Kitchen in Brooklyn, restaurants in Little Italy and Trattorias on the roads to Rome. Simple dishes yes, but prepared so as to emphasize the true taste of Italy's finest ingredients.
We want you to experience the love and passion for food and the ancient hospitality of a friendly and special place that is the Trattoria! As it was at my grandparents' table in Calabria & Sicily, still is at my mother's table and always will be at Fusco's via Roma there is always a place for you, your family and friends.
Website
Catering Manager
Michael Fusco
770-974-1110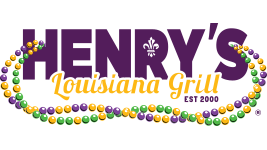 HENRY'S LOUISIANA GRILL
Let's get your party started with our tasty Louisiana fusion cuisine! Our catering options allow you to enjoy the flavor of Henry's Louisiana Grill at Logan Farmhouse with our outstanding Chef-created dishes. Your personal Catering Coordinator will guide you through your selections to ensure a flavorful menu served professionally so you can relax and enjoy your guests. Your awesome event requires the best food with friendly service, so contact Henry's Louisiana Grill to cater the flavor for you!
Website
Catering Manager
Kristi Miceli
770-966-0339
catering@chefhenrys.com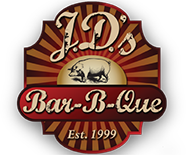 J.D.'S BAR-B-QUE
At J.D.'s Bar-B-Que, they strive to provide you with quality catering services at a fair price. From large corporate events to small family get together's J.D.'s provides quality food and service. They offer a full range of catering services available for pick-up or delivery. For weddings, formal events, or casual settings they offer a full service wait staff.
Website
Catering Manager
Janet Blankenship
770-974-8434
jdsbbqcatering@gmail.com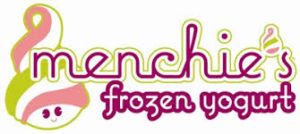 MENCHIE'S
Menchie's has a rotating selection of extensive frozen yogurt flavors and every topping under the sun. From fresh, locally grown fruits to classic rainbow sprinkles and hot fudge, even we can't decide what to mix up first. But that's the best part. Menchie's has low fat, non-fat, dairy-free, gluten-free and no sugar added options amongst it's delicious frozen yogurt offerings. We offer up to 16 amazing flavors including chocolate, vanilla, cake batter, cookies & cream, two sorbets and seasonal flavors.
We can also customize and add-on a frozen yogurt cake with your favorite flavors for your special event!
Catering Manager
Nisha Mahmood
770-695-0268
Menchies.Acworth@gmail.com